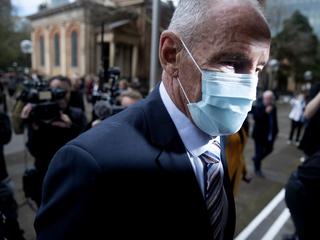 The NSW Education Department is arguing in a legal suit that Chris Dawson's victim had a "share in responsibility" for being groomed because she didn't end her relationship with him.
It also claims the former student was somewhat at fault for the hurt caused byDawson's abuse because she failed to tell her parents about the relationship, did not report it to the police and did not notify the school.
Shine Lawyers abuse lawyer Sheree Buchanan said the defence was "completely ignorant of the power imbalance" between a student and her teacher.
"The element of control in the perpetrator's position being that of authority would have allowed him to exert such influence over a vulnerable victim, regardless of her age," Ms Buchanan said.
The defence also claims the department had no duty of care over the girl except during school hours, on school grounds and while the school curriculum was being performed.
Source: Subscribe to The Australian | Newspaper home delivery, website, iPad, iPhone & Android apps