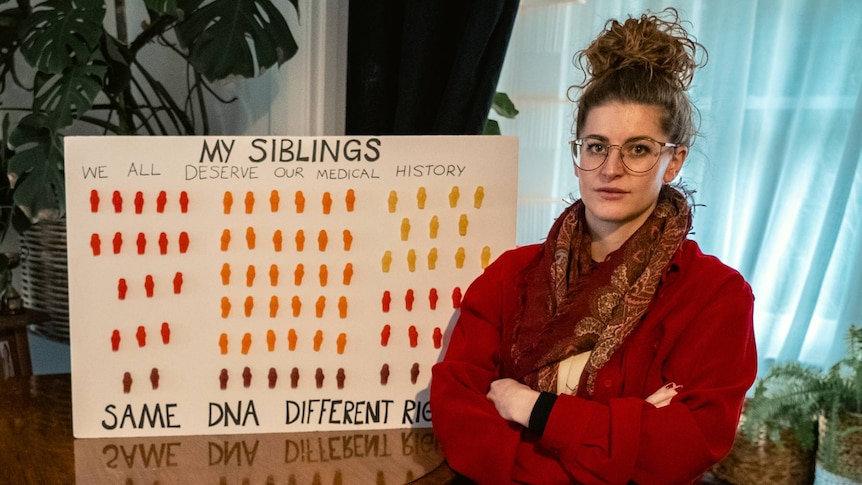 Evie Lucas's biological father was a prolific sperm donor so the task of seeking out her siblings is enormous — made even more challenging by different laws across Australia which can prevent children from finding out their father's identity.

ABC journalist Sarah Dingle was donor conceived, and her account was the catalyst for the NSW inquiry in 2012.

After discovering the truth, she investigated the fertility industry for 10 years, culminating in a book revealing record destruction, trading of eggs and sperm, and other malpractice.

Many sperm donors donated before the turn of the century, when their anonymity was assured.

Under Victoria's nation-leading approach, donor conceived people can apply to find out the identity of their donor, even if they don't consent.

South Australia is looking at legislating a similar approach, while a Queensland parliamentary inquiry has just recommended it follow suit.

Western Australia and the Australian Capital Territory have also agreed to update their laws.

NSW Health Minister Brad Hazzard declined to be interviewed.
Source: Donor conceived children want legal right to know identity of biological fathers – ABC News