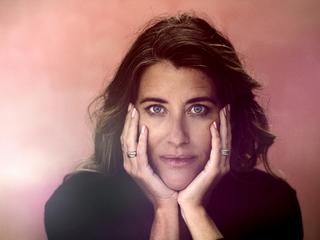 The founder of a female-only networking app will defend her decision to bar a transgender woman from the platform partly via a constitutional challenge.

While one constitutional expert said it could have "large implications" for how the Sex Discrimination Act applies to gender identity and intersex status, others said the defence "wouldn't work" and was "wrong".

Ms Tickle won an application to relaunch proceedings after they were discontinued in July last year.

Ms Grover's legal defence, filed to the Federal Court last week, denies she unlawfully discriminated against Ms Tickle, who underwent gender affirming surgery in 2019, by excluding her from using and accessing the Giggle for Girls app, which was otherwise available to cisgender women.

One of the arguments is that the convention on which the SDA relies – the Convention on the Elimination of Discrimination Against Woman of 1979 – does not deal with discrimination on the basis of gender identity and intersex status.

Constitutional law expert George Williams said these were "familiar arguments" in challenging anti-discrimination statutes, but they raised "significant constitutional issues".

ACU constitutional expert Greg Craven said he didn't think the defence would work as they were "very narrow interpretations" of commonwealth powers.

"I also don't think the High Court would regard the meaning of 'woman' as being eternally fixed under the Constitution in applying a treaty," he added.

Human rights expert Sarah Joseph said the argument was "wrong" because the CEDAW committee had previously said it covered all women, including transgender and intersex women.
Source: Subscribe to The Australian | Newspaper home delivery, website, iPad, iPhone & Android apps