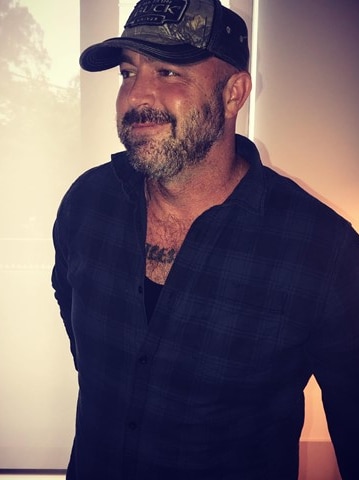 On an isolated rural property in New South Wales, a man has been keeping six women as sex slaves. One of his former partners is speaking out in a bid to help them and encourage others to come forward. Warning: This story contains descriptions of extreme violence and sexual abuse.

Davis was a prolific online writer, publishing dozens of lengthy posts on fetish websites describing his philosophy on "psychologically conditioning" his slaves "to be 100% dependant [sic]".

He wrote about finding women willing to be "subjected to the abuses and traumas of the Stockholm syndrome like [sic] effects of enslavement" and described a "death protocol" which involved passing the "ownership" of his slaves to other men if he should die.

Sex worker advocate Lucy Price was shown some of the videos, as well as even more graphic content that wasn't shared publicly.

Ms Price was so worried she messaged one of the women living at the Armidale house.

One of the women living with Davis responded that everything he did was consensual.

"We ensure that each person has autonomous, enthusiastic and informed consent," she replied.

Ms Price was shocked at the response.

"Absolutely there's no way, no-one would consent to being smashed in the head that violently, to the point where your head is like jolted. I don't even know if she was even completely responsive," she said.

Four Corners can also reveal Davis had a group of like-minded men who he was training to subjugate women.

The group used social media to recruit more female followers.

Cult expert Mr Ross said Davis appeared to be trying to "franchise" his sex cult.

Davis's closest confidant and right-hand man was Joshua Clinch. He posted on social media about Davis's mentorship and boasted of his plans to set up his own slave house.

Four Corners spoke to one woman Clinch tried to recruit to join a "chateau of submissive women in western Sydney" in late 2019.
Source: Former 'slave' speaks out about abusive sex cult being run from a rural property – ABC News