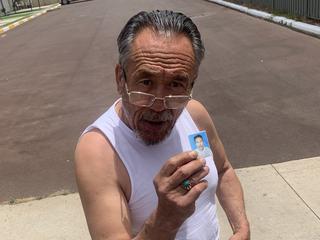 Aliyawar Yawari is a violent sex predator with a record of attacking elderly women in their own homes so chilling a judge branded him "a danger to the Australian community".
One of his victims was bashed in the neck with a walking stick after being indecently assaulted.
But on Monday, as he embraced his sudden freedom, Yawari was the face of a federal government dilemma following a landmark High Court ruling that has released him and dozens of other criminals from long-term immigration detention.
Yawari had looked destined to be deported, but the High Court decision – overturning a 20-year precedent – has now changed that.
The Albanese government has left open the option of placing electronic ankle bracelets on more than 90 detainees being freed from immigration detention, and is considering a "legislative fix" following the High Court ruling that indefinite detention was illegal.
Source: Subscribe to The Australian | Newspaper home delivery, website, iPad, iPhone & Android apps