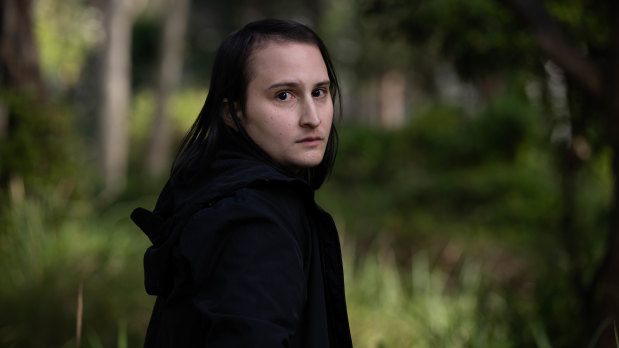 A Sydney woman is suing her former psychiatrist for professional negligence over the transgender treatment she received as a 19-year-old.

Langadinos, now 31 and no longer identifying as male, is suing Toohey for professional negligence. The case comes amid an intensifying debate in Australia and overseas about the "gender-affirming" approach to treating gender dysphoria after an explosion in young people questioning their gender.

Langadinos says that around November 3, 2016 – four years after her hysterectomy and during psychiatric treatment provided by Dr Roberto D'Angelo – she "came to the realisation that she should not have undergone the hormone therapy or the first and second surgeries".

The statement of claim alleges that, before recommending hormonal treatment and the surgeries, Toohey "knew or ought to have known" Langadinos required further psychiatric evaluation by him and by a psychiatrist with specialised expertise in diverse conditions. She alleges that he was negligent in not recommending she get an opinion from a second psychiatrist for her hysterectomy.

She told The Age and The Sydney Morning Herald: "Knowing that I can't have children is absolutely devastating."

Solicitor Anna Kerr, of NSW's Feminist Legal Clinic, who referred Langadinos' case to legal firm Slater and Gordon, believes the legal action is "likely to be the tip of the iceberg".

"We can expect to see extensive litigation in future years related to gender-affirming cross-sex hormones and surgeries," she said.
Source: Gender transition: Jay Langadinos sues psychiatrist for professional negligence