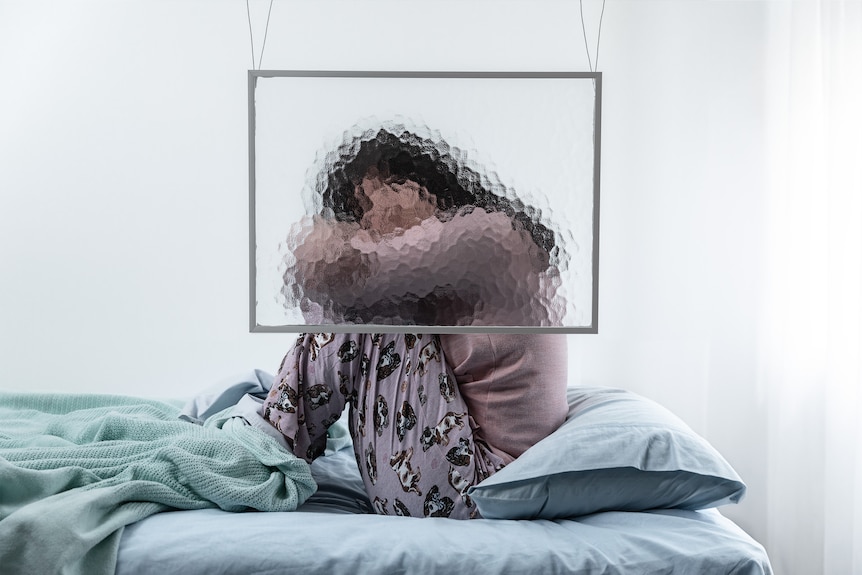 ABC Investigations on Tuesday revealed the girl had allegedly been raped by a male patient in the mental health ward of the hospital in January last year.

The girl, who the ABC is calling Florence because her real name cannot be revealed for legal reasons, was admitted to the hospital after another sexual assault three months earlier, during which she had been raped by a stranger she met online.

A review of the incident commissioned by CAHS and seen by ABC Investigations, found the nursing staff on duty that night did not do their required hourly checks between 12:30am and 3:30am.

The review stated staff had "sequestered" themselves in the nurse's station.

The parents say they have been told this was because the nurses were afraid of the male patient who allegedly raped Florence.

The family has been unable to obtain the CCTV footage taken inside the ward on the night of the incident.

"The police were given a copy of the CCTV because it was a matter for the police and it was before the courts. So it was appropriate that they were the authorities that had that CCTV.

"My understanding is it's now not a matter for the courts so I see no reason why that shouldn't be made available.

Asked about the actions of nurses that night, Ms Sanderson said: "There were a number of failures on that night. Staff on the floor, but also their support."

"So, it is inexplicable why a number of things weren't done.

"It is inexplicable why security wasn't called. Security is available to staff, 24/7 to support them. Their supervisor, also should have attended that incident and supported the staff."

In her press conference, the minister was asked whether the alleged rapist had been charged by police and if so, why it was no longer before the courts.

Ms Sanderson declined to comment.

However, in an interview with ABC Investigations, the family explained that it would have been a requirement for Florence to return to Perth Children's Hospital during the trial before and after she gave evidence, the same hospital where the alleged rape occurred.

"And clearly, this is something that just could not happen with Florence, we could not… we would never risk putting her back in the very place that allowed this to happen to her." said Rachel.
Source: Girl allegedly raped in Perth Children's Hospital mental health ward 'failed' by state, health minister admits – ABC News