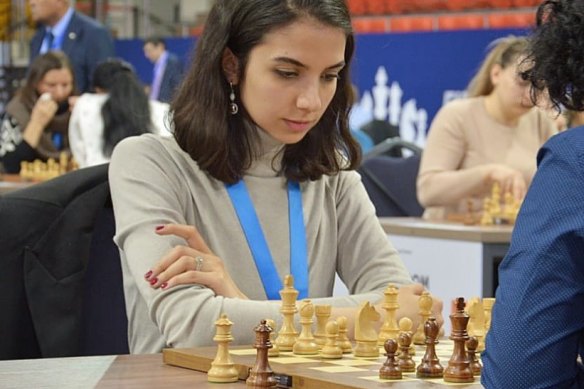 Sara Khadem reportedly received several phone calls warning her against returning home after a chess tournament in Kazakhstan.

Iran has been swept by demonstrations against the country's clerical leadership since mid-September, when 22-year-old Iranian Kurdish woman Mahsa Amini died in the custody of morality police who detained her for "inappropriate attire".

Laws enforcing mandatory hijab wearing have become a flashpoint during the unrest, with a string of sportswomen competing overseas appearing without their headscarves in public.
Source: Iranian chess player Sara Khadem 'warned not to return to Iran' after competing without hijab