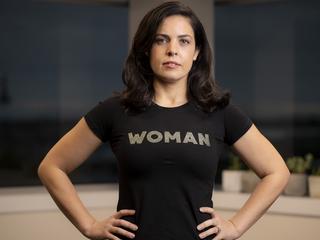 The impending legal action comes as UK women's rights activist Kellie-Jay Keen is expected to file her own defamation suit against all four members of the Victorian Liberal leadership team imminently, the 28 day notice period having elapsed on Monday.
Senior Liberals have for weeks attempted to encourage Mr Pesutto and Mrs Deeming to reach a compromise, but the Australian understands formal mediation has reached an impasse, with Mr Pesutto unwilling to meet Mrs Deeming's demands.
On Tuesday afternoon, following extensive legal advice, Mrs Deeming launched the website defenddeeming.com.au, seeking donations from supporters to help her raise $250,000 required to proceed with the defamation case.
Mrs Deeming said she was the sole income earner for her family, which includes her husband, Andrew, and their four children.
"We've already spent tens of thousands of dollars on legal fees, trying to have this matter resolved outside of court."
Source: Subscribe to The Australian | Newspaper home delivery, website, iPad, iPhone & Android apps