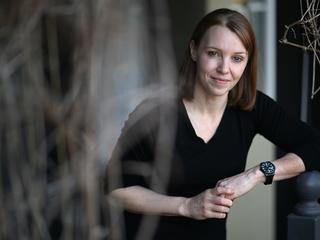 The case of Jillian Spencer – stood down from clinical duties apparently accused of transphobia – has exposed a culture in which clinicians are unable to employ medical discretion or a neutral therapeutic stance and are bound by their employment to affirm children's gender transition.

Dr Spencer, a senior staff specialist in the QCH's consultation liaison psychiatry team, was removed from clinical duties in mid-April following a patient complaint in an unusual response from a public hospital that followed months of conflict over affirmative gender medicine and trans identity politics within the hospital.

The QCGS has 922 patients on its books and, according to FOI documents, prescribed cross-sex hormones to 102 adolescents in 2022 – more than twice as many as the Melbourne Children's Hospital's gender clinic. However, the true number of patients on hormones may be significantly greater as many are referred to private clinicians who prescribe to children under the care of QCGS.

Nurses employed by the gender service have been running "chest binder fitting sessions" for patients, as well as providing training to public school-based health nurses on chest binding.

The hospital not only actively pushes pronouns compliance by staff but also enters patients in the medical records as the gender they identify as, rather than their sex-based gender. Some doctors are opposed to this as it renders sex-based measures such as growth charts inaccurate among other medical implications.

The matter that led to Dr Spencer's removal from clinical duties is understood to relate to an assessment she carried out in the hospital's paediatrics ward of a mentally troubled 14-year-old who was under the care of the hospital's gender clinic and had been taking puberty blockers.
Source: Subscribe to The Australian | Newspaper home delivery, website, iPad, iPhone & Android apps