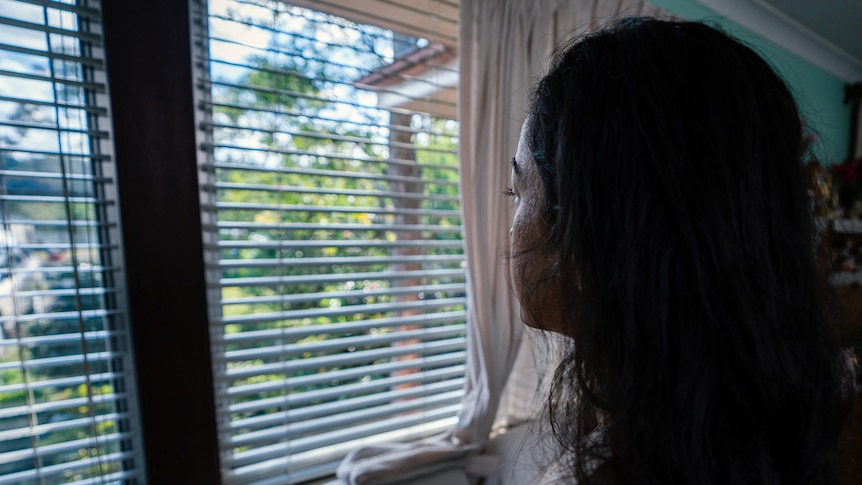 When Rosie Cooney was arrested for domestic violence assault and trespass, the 22-year-old student explained to the police officer that he got it all wrong; she was the victim, not the perpetrator.

Despite Rosie having told the police emergency operator that Christian hit her with his fist, headbutted her and threw her belongings outside, the police officer attempted to obtain evidence about Rosie assaulting Christian.

While Christian denied being hurt by Rosie or having any fears about her ongoing behaviour, the officer pressed on, asking him repeatedly whether he had concerns about the potential for Rosie to become violent.

It's unclear whether the officers knew about the earlier AVOs against Christian.

Within 10 minutes of arriving, the officer concludes Rosie was not assaulted at all.

"I don't believe there's any case to answer in terms of an assault allegation," he told Christian and his parents.

While police spoke to the family, Rosie returned to the house. She decided to listen to what was happening from another room. Almost 30 minutes into the visit, the officer finally noticed her and asked if she wanted to detail her allegations against Christian. . . .

In an attempt to clarify the situation, Rosie told police, "He hit me, I didn't hit him."

But that afternoon, Rosie was taken in a police wagon and driven to Katoomba police station, where she said she spent six hours locked up in a police cell.

Her assault charges were later dropped, but she pleaded guilty and was convicted of trespass.

Former NSW magistrate Mr Heilpern told 7.30 he watched the body-cam footage twice "to make sure it was real".

"To form a conclusion that there's no case to answer, before speaking to the victim, obviously defies logic," he said.

[I]n NSW, around 25 per cent of women surveyed by the domestic violence advocacy group Women's Safety NSW reported being misidentified as the primary aggressor, while over 90 per cent of frontline domestic violence services said they saw the victim being misidentified as the primary aggressor sometimes, often or very often.
Source: Rosie told police she was a victim of domestic violence. She was the one arrested – ABC News