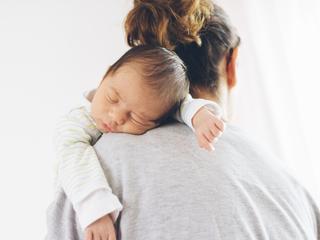 It's a casual insult deeply rooted in cultural devaluation of care. But it appears neuroscience is finally tipping 'baby brain' on its head.
Recent advances in neuroimaging technology are shattering the age-old baby brain myth with high-resolution images of mothers' brains as incredibly neuroplastic, adaptive and specialised – an updated version of the pre-pregnancy model. Neuroscientists have found pronounced increases in empathy, stress tolerance, creativity and learning capacity in new mothers.
Research in this area is woefully under-reported because it undermines the "sameness equality" agendas that rely on women being the same as men in order to be considered equal. Scientific research which proves pregnancy and birth increases a woman's aptitude for caring for an infant, both physically and psychologically, is directly at odds with dominant feminist ideologies that seek to distance women from their roles as mothers.
This strategy of disengaging from caregiving roles has been justified insofar as caregiving is still an under-supported, undervalued and oppressive role in some ways. Unpaid caregiving contributions can leave mothers financially insecure and with fewer job prospects. But to deny the science that inextricably links a woman to her baby is avoidant and places women in a perpetual identity struggle. Emerging neuroscience need not relegate women to realms of domesticity but rather could be used to justify policies and workplace legislation that better value the unique care contributions of mothers.
[ed: not sure how they determine what are 'dominant feminist ideologies'. Sounds like faux feminism to me.]
Source: Subscribe to The Australian | Newspaper home delivery, website, iPad, iPhone & Android apps