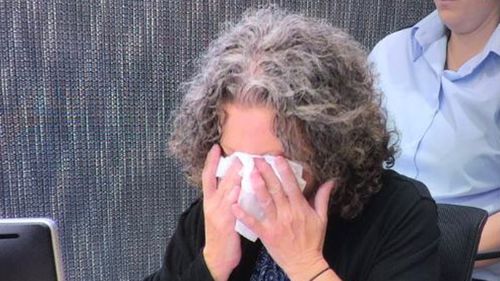 Folbigg is currently behind bars after she was convicted of the murder of three of her children and the manslaughter of another.
Genomic sequencing has found that two of Folbigg's daughters, Sarah and Laura, had a genetic mutation, said Australian National University's Carola Vinuesa.
"The team found a novel variant never before reported in a gene known as CALM2, which encodes for calmodulin," Professor Vinuesa said.
"Calmodulin mutations typically are associated with cardiac arrhythmia that can cause sudden unexpected death in children and adults both while awake and asleep."
The scientists also found Folbigg's two boys also had a genetic mutation which has been shown to cause epilepsy in mice.
There was no physical evidence indicating she murdered the babies, but prosecutors pointed to a series of ominous diary entries.
Source: Scientists call for convicted baby killer Kathleen Folbigg to be pardoned, released