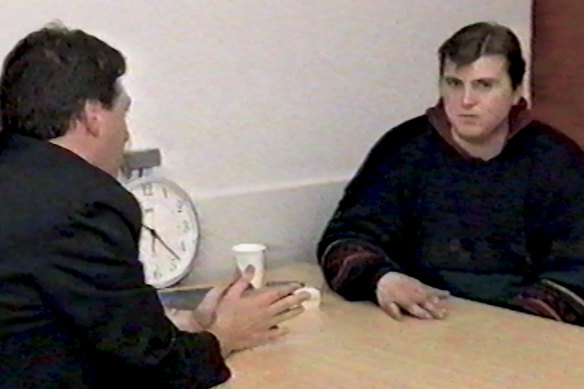 Frankston serial killer Paul Denyer will remain behind bars for life under new laws that will also make it tougher for serious offenders to seek parole.
The Allan government on Tuesday revealed it had reversed its position on naming Denyer in legislation to keep him in jail after receiving legal advice from the Solicitor-General that suggested it would hold up if tested in court.
The laws will be worded in the same way as those that apply to Hoddle Street killer Julian Knight and Russell Street bomber Craig Minogue. The individuals covered cannot seek parole unless they are terminally ill or incapacitated.
Alongside the Denyer legislation, the Adult Parole Board will be given the power to declare a "no return" period for people given life sentences, preventing them from making another application for up to five years.
The decision to limit Denyer from seeking release is a departure from the position outlined by former premier Daniel Andrews, who in June was critical of "one-person laws" on the basis that they would invite major legal challenges.
Denyer was given three life sentences in 1993 over the murders of Natalie Russell, 17, Elizabeth Stevens, 18, and Deborah Fream, 22.
He was eligible for parole in May but was refused, with friends and family members of Denyer's victims pushing for legal changes that would stop him from making further applications.
Libertarian MP David Limbrick, who was in a relationship with Russell when she was murdered by Denyer, said it had been a traumatic saga for those who had campaigned for the change since 2021.
"Our goal was to make sure that Denyer could never harm another girl the way that he hurt Nat, and it looks like that's going to happen now," he said.
[Ed: Paul Denyer identified as 'Paula' for a period while incarcerated but has apparently reverted to Paul now.]
Source: Serial killer Paul Denyer to stay behind bars for life as government backtracks