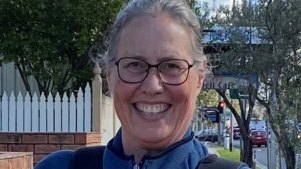 I have been a member of the Australian Greens since 2010, but the recent, ugly episode that saw me ousted as Victorian convenor raises real concerns about the future for a party that claims to champion democracy.

The Greens fight for things I believe in: social justice, economic redistribution, peace, and trying to save our planet from environmental catastrophe. As a feminist, anti-racist, education activist, trade unionist and environmentalist, of course, I became active in the Greens, just as I have been active all my life in many community and campaign groups.

I was decried as "transphobic" because, in 2019, I co-authored an internal discussion paper in response to a proposal published by other Greens members titled "Trans Exclusionary Rhetoric", which sought to ban debate around issues of sex and gender.

I asked whether there were potential complexities about the rights of non-trans women – in sport, in intimate medical procedures, in domestic violence shelters, in hospital wards and prisons – and if so, how should the party address them? A political party that aspires to legislate must be mature enough to deal with such complexities.

As the social media storm blew up around me, to my shock and dismay, instead of calming matters down by reassuring trans members about the Greens' well-established support and advocacy for LGBTIQA+ rights, the party's parliamentarians decided to pour petrol on the fire. Led by Senator Janet Rice, MPs and local councillors including Tim Read, Sam Hibbins and Lidia Thorpe used social media to declare that my tenure as convenor was untenable.

The attacks were personal and distressing, but there are much more important things at stake here than my feelings. Those attacks challenge whether members have the right to discuss complex and sensitive issues inside the party. And the overturning of my election is a disturbing move by a party that upholds grassroots democracy as a core principle.

After four days of escalating attacks, Victorian Greens leader Samantha Ratnam used an administrative process to have the election overturned. The party's internal tribunal set the election aside and ordered a fresh election. This decision was wrong, but I accepted it.

It seemed clear to me that this wasn't about process; it was about politics. Ratnam said I should not run again.

This is an existential moment for the Greens. Will the members continue to run the party? Or, like the Labor Party, will we cede that to our elected representatives, with the members just along for the ride?

The Greens party is too important to abandon it to social media mobs.
Source: The Greens party is too important to abandon it to social media mobs