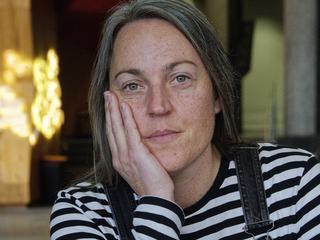 Holly Lawford-Smith, who is facing a student-led boycott campaign over transgender rights, says her unit and future could be at risk.
Gender-critical feminist Holly Lawford-Smith, who has been a target of vandalismand a student-led poster campaign, is walked to and from her office by a security guard to be able to safely teach her feminism class.
The academic fears the university's new LGBTQIA+ Inclusion Action Plan could threaten the ­future of her unit and tenure.
The policy, which is still being rolled out, would give students the chance to air grievances against curriculums they don't like.
"My question is whether they are introducing it in order to have formal processes to get rid of my course or me," Dr Lawford-Smith told The Australian.
Source: Subscribe to The Australian | Newspaper home delivery, website, iPad, iPhone & Android apps