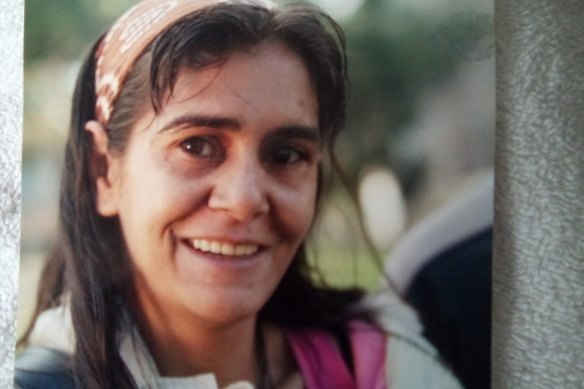 Warning to Aboriginal and Torres Strait Islander readers: This story contains images and references to a deceased person.
A Victorian coroner will call for urgent reform of the state's controversial bail laws after finding cruel and inhumane treatment of an Indigenous woman caused her preventable death in jail.
Coroner Simon McGregor's plea for the Andrews government to improve the criminal justice system's treatment of Indigenous Australians is contained in highly anticipated findings of the inquest into Veronica Nelson's death.
Nelson was withdrawing from heroin and suffering from an undiagnosed medical condition when she was arrested on suspicion of shoplifting in January 2020.
The 37-year-old was found dead in her cell at the Dame Phyllis Frost Centre, despite using the prison intercom system to buzz for help about 40 times.
McGregor will find her death could have been prevented if various CCA staff had given Nelson adequate medical screening and appropriate ongoing monitoring, and had called for an ambulance to take her to hospital.
Instead, staff sent Nelson from the prison's health centre to a cell in its mainstream custody area, where she died.
Source: 12ft | Veronica Nelson death: Victorian Corner's urgent demand on bail reform