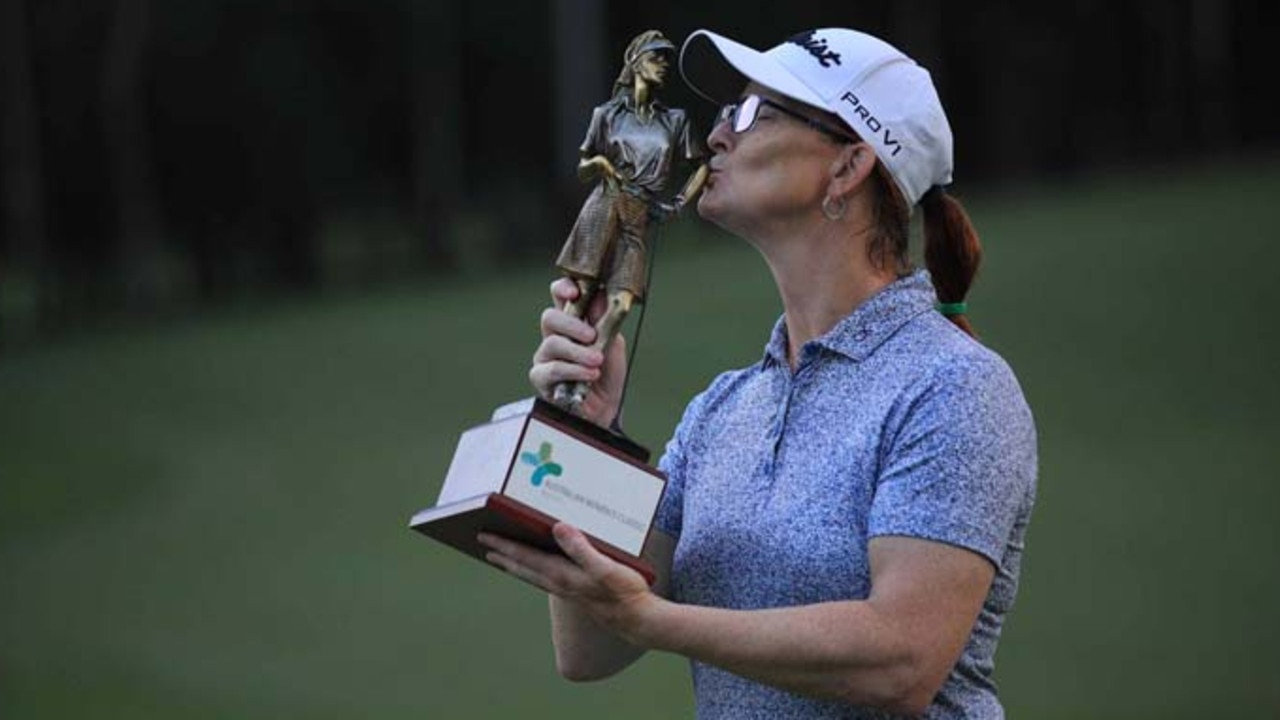 An transgender Aussie golfer has copped a barrage of abuse and death threats after winning a major women's tournament this weekend.
Professional golfer Breanna Gill won the Australian Women's Classic trophy at NSW's Bonville course on Sunday after a thrilling playoff, but her moment of celebration was tarnished by internet trolls.
Last month, World Athletics barred all transgender athletes from competing in women's track and field events regardless of their testosterone levels. In December, the International Olympic Committee tightened its policy on trans athletes to preserve "fairness", allowing sporting bodies to determine the eligibility criteria for their individual sports.
The WPGA has welcomed transgender players since 2004, a policy adopted by all seven of the major international women's golf tours.
The comp requires trans athletes to have undergone gender reassignment surgery, undertaken hormonal therapy for at least a year and provided legal documents recognising their new gender. The WPGA confirmed Gill had met all of those requirements.
Source: Australian trans golfer gets death threats after tournament win | news.com.au — Australia's leading news site