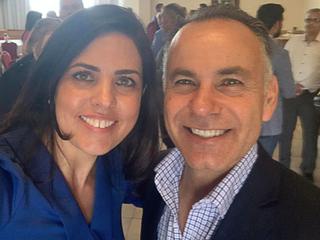 Suspended Victorian Liberal MP Moira Deeming has given Opposition Leader John Pesutto an ultimatum to issue a media statement making it clear that he does not believe she is a Nazi or Nazi sympathiser by 2pm on Thursday afternoon, or face legal action.
The threat follows Ms Deeming's nine-month suspension from the party which was agreed to by both parties in late March, after Ms Deeming had spoken at a Let Women Speak rally which was gatecrashed by Nazis.
As I have made clear from the day John emailed the entire partyroom with the allegations against me, my principle priority has been to have my name cleared for the sake of my children," Ms Deeming said in the letter.
Source: Subscribe to The Australian | Newspaper home delivery, website, iPad, iPhone & Android apps